favorite fare
AROUND THE WORLD
There's nothing like experiencing a signature dish in its home country. While you can recreate regional cuisines at home, why not take the adventure with us to sample local food and drink at its source? Find your perfect tour and discover this classic regional fare.
Antipasti
ITALY'S SIGNATURE APPETIZER
Florentine meals usually begin with antipasti, and our guests indulge in some of the best meats and cheeses of the region during dinner. There are many foods you may see on your antipasti, but here are some of the most popular meats and cheeses you'll find on this dish while in Florence: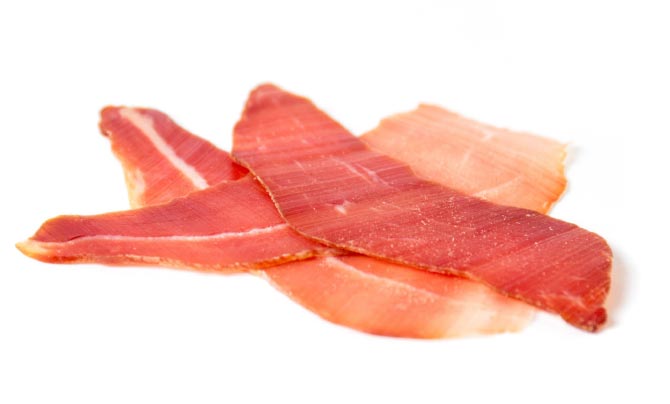 PROSCIUTTO
A thin-sliced cured ham, served uncooked. Has a buttery texture with a sweet, mild flavor.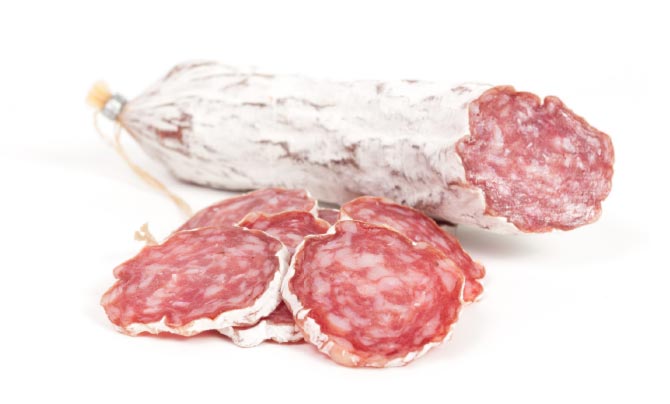 SALAME TOSCANO
A lean, slow-aged pork with a distinctive set of spices and aroma.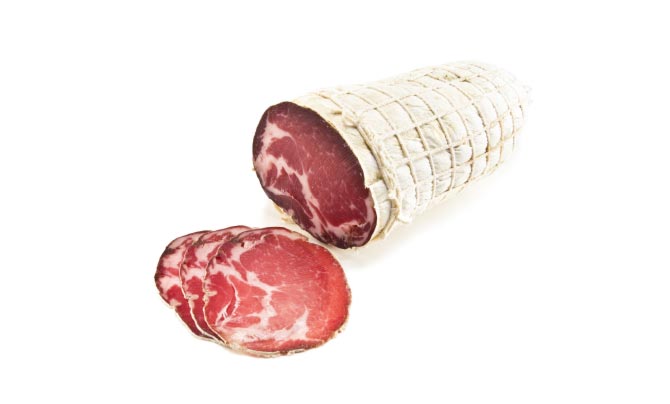 CAPOCOLLO
A traditional pork cold cut made from dry-cured muscle. Not as brined as ham.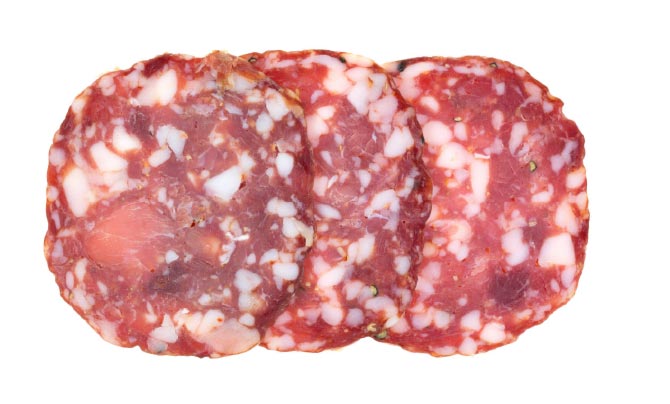 SOPPRESSATA
A dry salami with several varieties, with the two principal types being a cured dry sausage typical of Basilicata, Apulia, and Calabria, and a very different uncured salame, made in Tuscany and Liguria.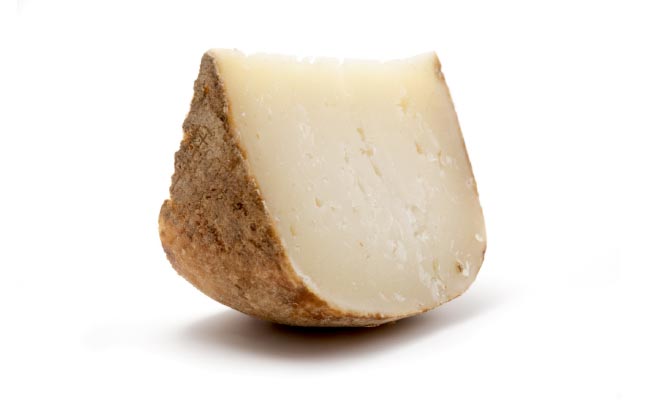 MARZOLINO CHEESE
A soft cheese that is mild and fragrant with a snowy white color.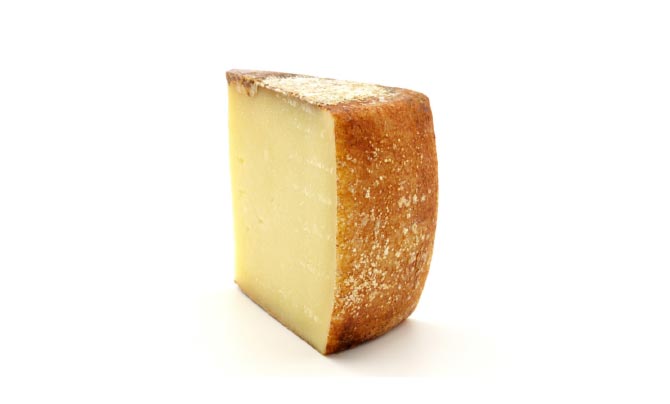 PECORINO CHEESE
A hard and salty cheese made from sheep's milk. Also used for grating on top of dishes.
Succulent Street Food
IN VIETNAM
Vietnam is renowned for its fantastic street food. The smells and sounds of the bustling streets surround you as you encounter people cooking fresh food right there in front of you. If you see one of these dishes, stop and give it a try.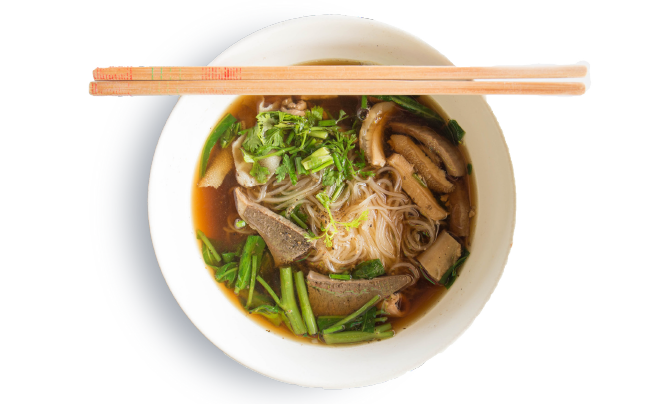 PHO ('FUH')
As one of the most widely recognized Vietnamese foods in the world, it can be found just about anywhere in Vietnam. It's a combination of soft rice noodles in broth with either beef or chicken and topped with chopped onions and fresh herbs.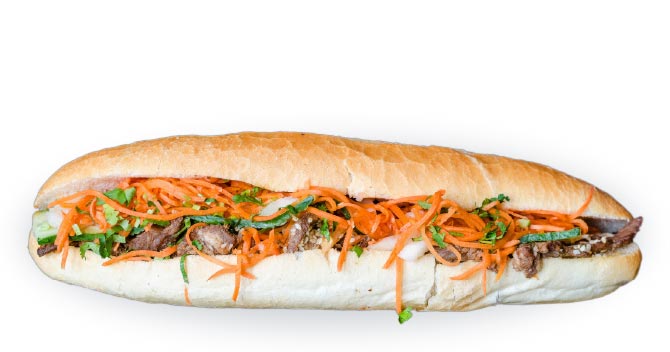 BAHN MI
This is perhaps the most ubiquitous street food in Vietnam. It's a crusty baguette that's sliced in half and stuffed with pate, pork, shredded pork skin, mayonnaise, carrot pickles, cucumbers, cilantro, and Vietnamese radish.

BROKEN RICE (COM TAM)
During the process of milling rice, some of the grains are broken. These fast cooking grains are softer and absorb sauces more easily, making it a local favorite. Broken rice can be served with prawns, pork, chicken, fried egg, and pickled vegetables.
FOUR FOODS YOU MUST TRY IN
Lima, Peru
While you certainly could subsist on ceviche and pisco sours for most of your time in Lima, the city has a great deal more to offer first time visitors. Just ask any native Peruvian and they'll proudly tell you that their indigenous crops and rich multicultural history make their cuisine second to none. Here are some dishes to look out for when stepping into Lima's food scene.
Lomo Saltado: A prime example of Peru's vibrant immigrant culture, lomo saltado is a stir-fry dish popularized by the country's Chinese population. The savory meal consists of beef, tomatoes and onions along with white rice and French fries.
Rocoto Relleno: If you think spice makes everything nice, then try this fiery treat. This dish, made with ground beef, egg and melted cheese is sandwiched between a Rocoto pepper, said to be 10 times hotter than a jalapeno.
Cuy Al Horno: For those with an adventurous palate, try this regional delicacy. While cuy, or guinea pig, might be a household pet in the United States, in Peru it's a staple meat popular in Andean culture. Just know that the dish is often served with the cuy's head intact.
Papa a La Huancaina: You can't go to Peru and not eat potatoes – the country is home to at least 3,800 types of this starchy tuber. For a great introduction to how Peruvians dine on this bountiful crop, try the papa a la huancaina, made with boiled potaotes and a spicy yellow sauce.
Red or Green?
ANSWER THIS QUERY AFTER
A VISIT TO NEW MEXICO
On a tour of the American Southwest, you'll be hard-pressed to find a dish that doesn't feature green chile sauce. Smothered on top of tamales, mixed into hearty stews, folded into a breakfast burrito, or even baked into chocolates, the green chile is a staple of New Mexican cuisine. Once you take a bite of the sauce created from this piquant pepper, you'll understand why it's a hit with locals and natives alike.
It should be noted that once ripened, a green chile turns red. And for many locals, the flavor of the red chile is preferred. In fact, in New Mexico the official state question is: red or green? Depending on who you ask, red and green chiles are either wildly different or taste pretty much the same. To accommodate these preferences, some restaurants will feature both varieties or serve dishes "Christmas style" mixing red and green together.
Nicole Ammerman,
Director of the Santa Fe School of Cooking, on the uniqueness of the red and green chile:
" Most people prefer the green chile for its fresh, vegetable flavor, while the red is often ripened and dried in the sun, presenting a much more complex taste. Once you live here, you adjust to the flavors and sometimes, you change your mind! I tell first-time visitors not to be scared of the spice and to try a classic dish, like tamales smothered in green chile."