Our Brochures
To receive Collette's latest travel brochures, all you have to do is click on one of the images below and fill out the form—it's that easy (and free!) Before you know it, you'll be holding the whole world in your hands!
In the meantime, you can also view any of our brochures online or even download a copy to your computer or mobile device.
Travel Advisors Order Here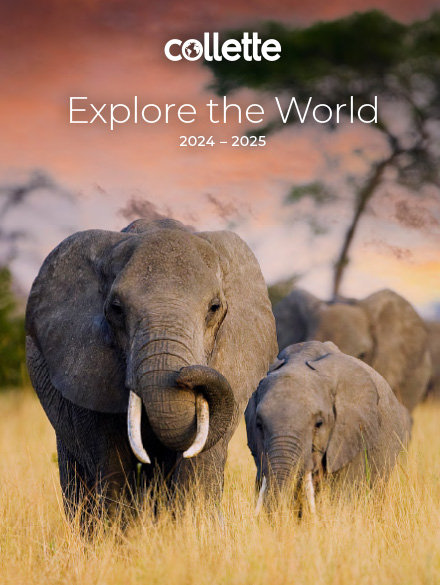 Explore the World
Your next big adventure starts here. Dive into our complete collection of worldwide travel experiences. Find seven continents in a single stunning book.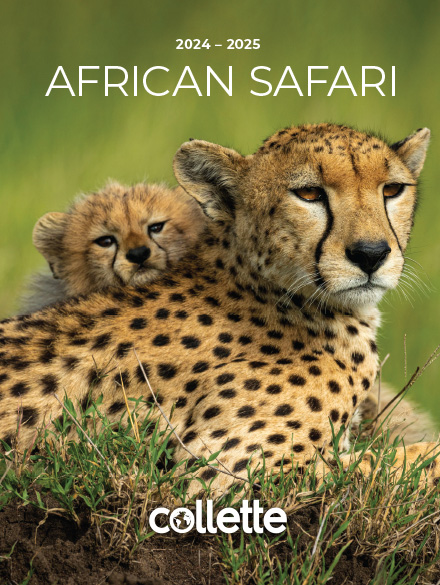 African Safari
It's time to say "let's go" on your safari adventure.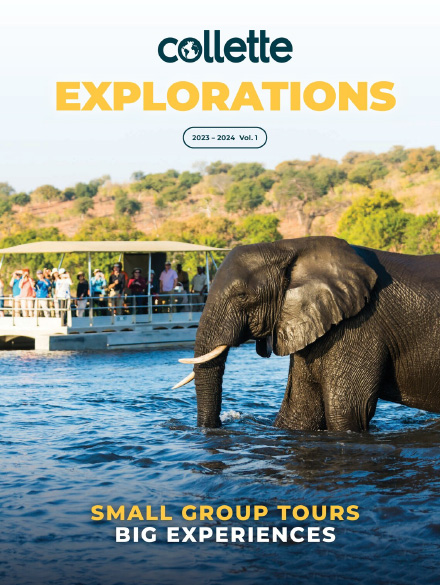 Explorations
On a small group Explorations tour, dive deeper. Get to know the pulse of a destination by talking with the people who live there. With an average of 16 travellers, get to really know your fellow travellers, Tour Manager, and local guides.